The
Freedom From Religion Foundation
has really outdone themselves this time:
50 billboards!
?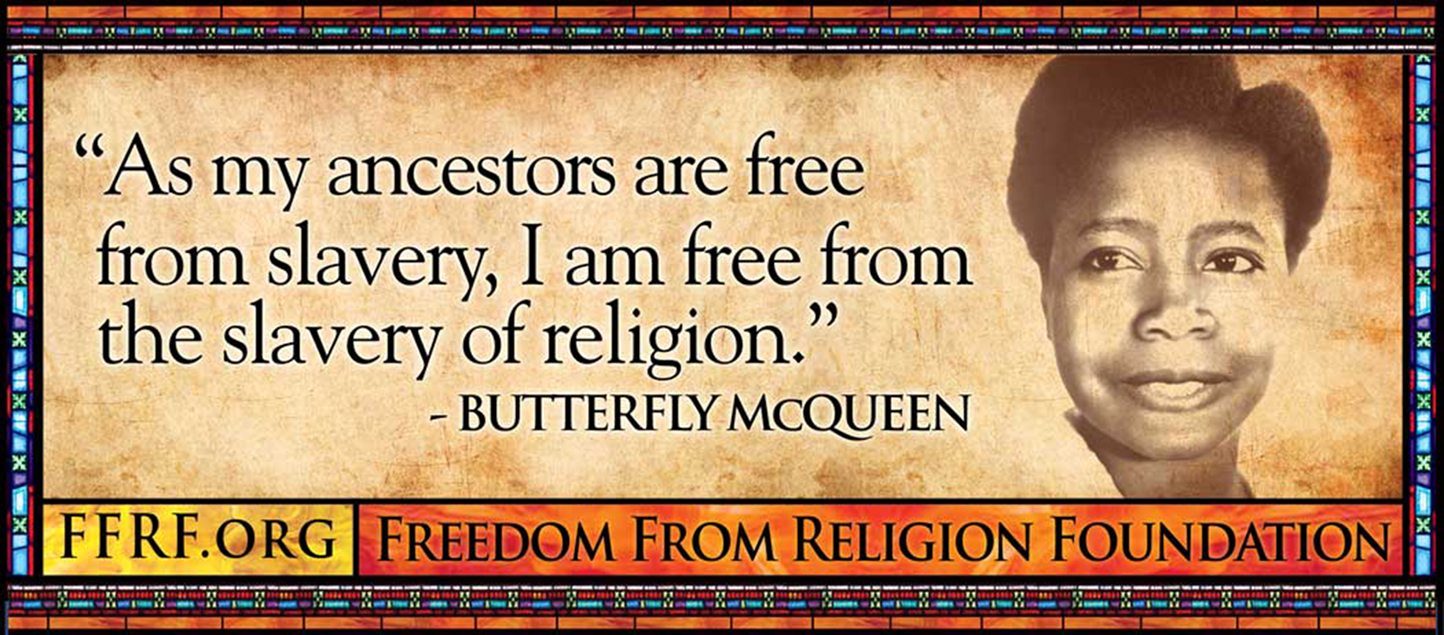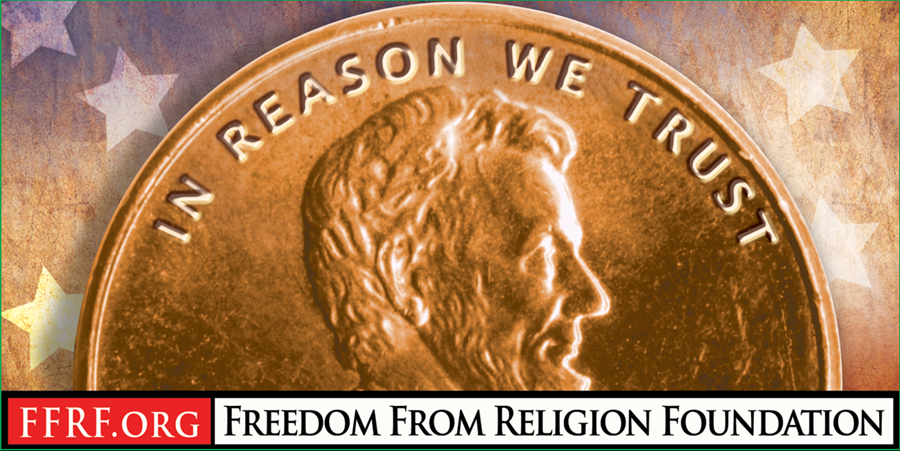 That first one has some local significance...
Atlantans can look out for a variety of small, colorful billboards around town, including one with particular meaning for FFRF and for Atlanta. It features actress Butterfly McQueen, who lived in Atlanta at the end of her life, and showcases her statement to the Atlanta Journal-Constitution made during the 50th anniversary year of the release of the movie, "Gone with the Wind," in which she played the role of "Prissy." McQueen, who rebelled her entire life against religion as she rebelled against stereotyped acting roles, said: "As my ancestors are free from slavery, I am free from the slavery of religion."

McQueen was a Lifetime Member of the Freedom From Religion Foundation, and made an appearance at FFRF's 1989 national convention in Atlanta, where she was named FFRF's premiere Freethought Heroine. She died in a tragic kitchen fire in 1995.
You can find more details (and more billboards)
here
and
here
.